Save and organize your links on desktop
Add the Zlinky Extension to your Chrome browser, to help you save your links quickly and easily.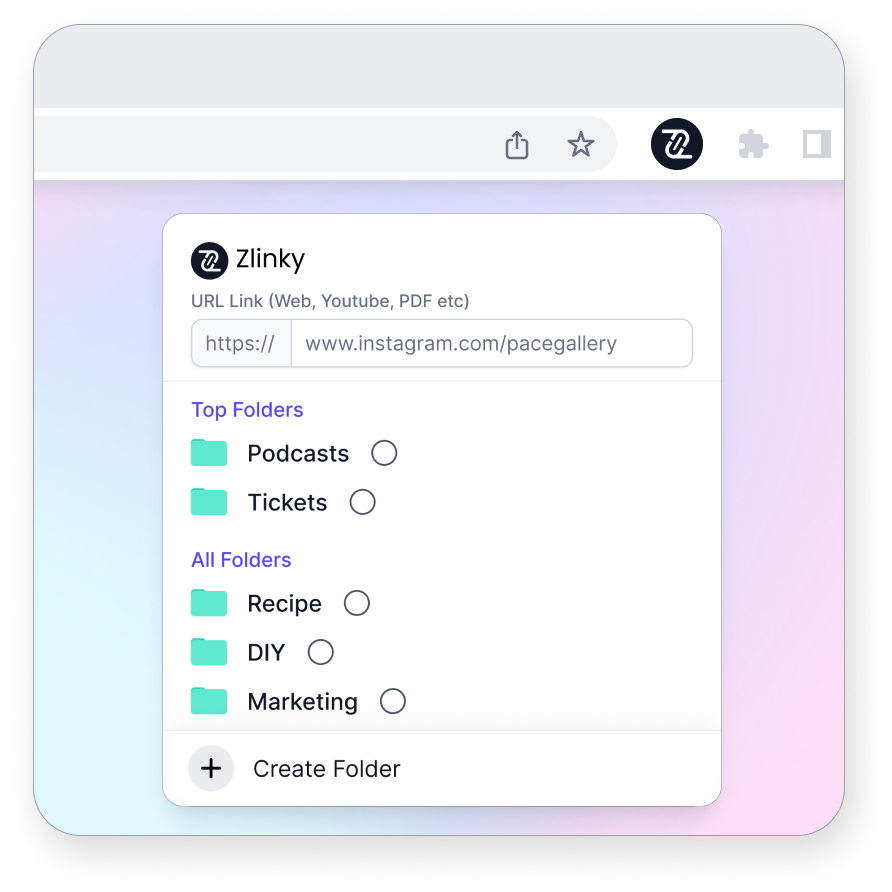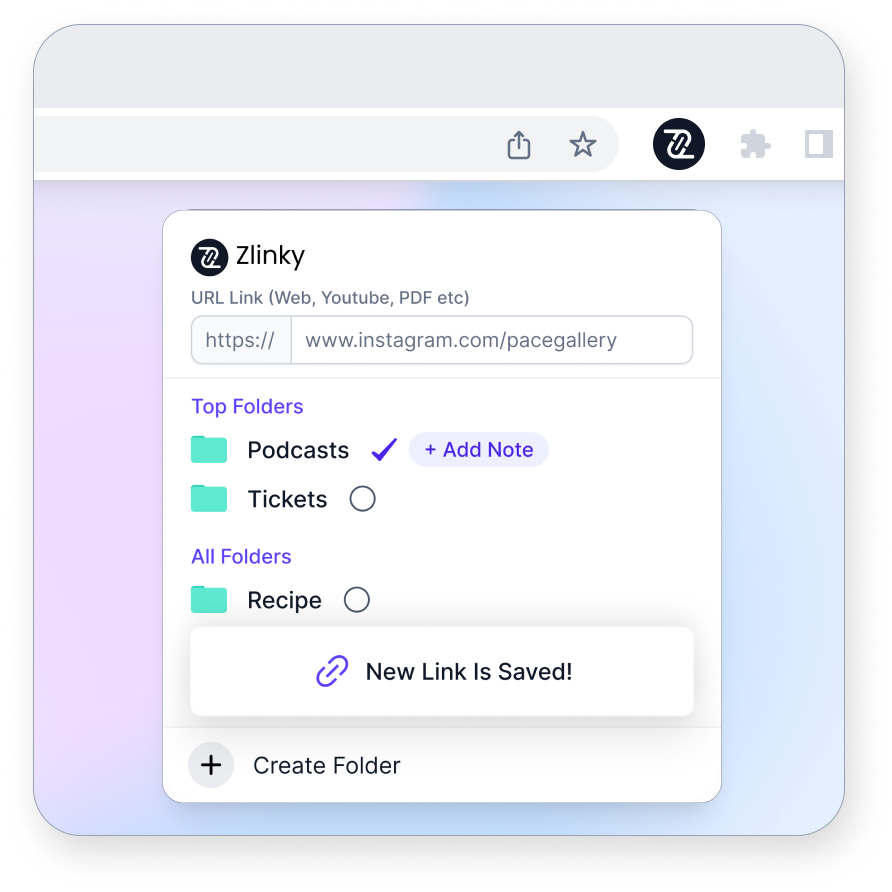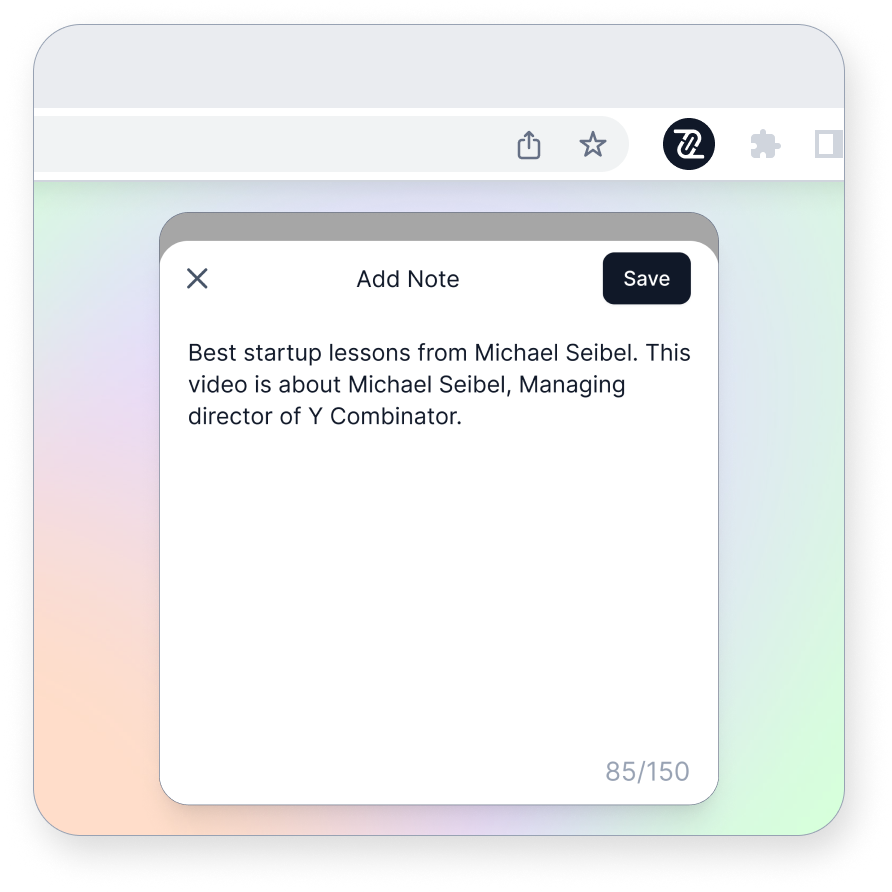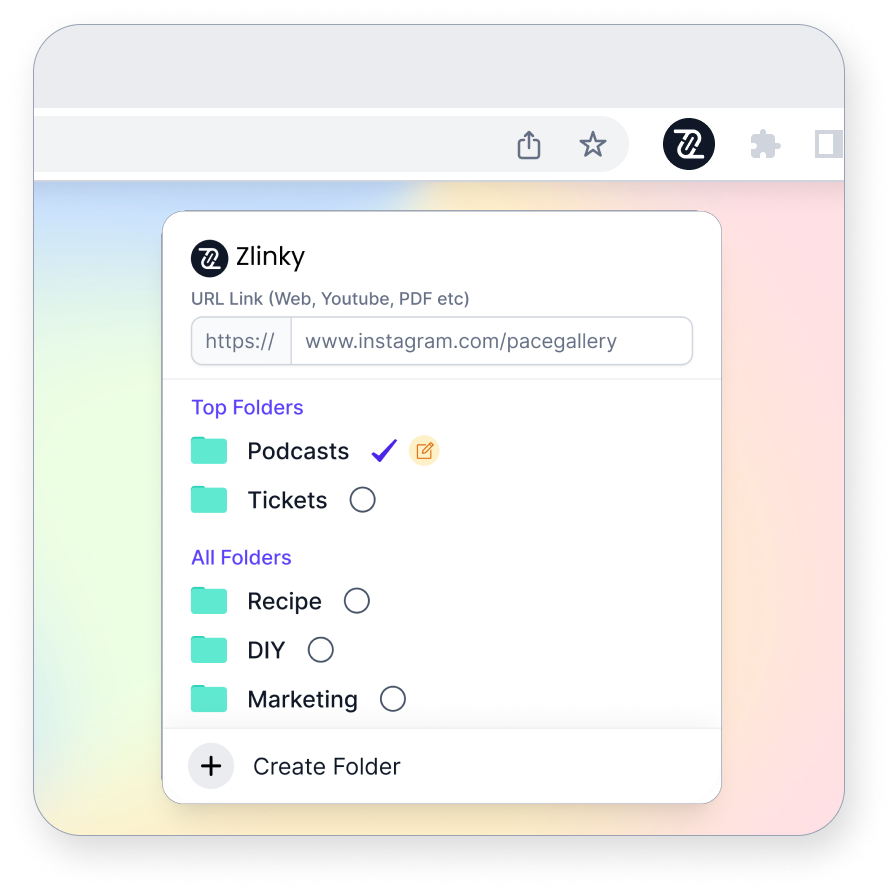 Easily save a link from desktop
Only 1 click to save a link into your Zlinky folder.

Add a note
Helps you add context to your saved links.

Access Zlinky Web version quickly
Quickly access all your Zlinky folders.